Boarding
Boarding services are offered at both the Worcester and Newtown locations.

Worcester, Montgomery County, PA
Located in the heart of Montgomery County, the Black Horse Stables at Worcester location offers full care board in spacious stalls attached to our large, HEATED, indoor arena. Wash stalls and locked tack rooms are available to all boarders. Horses are fed high quality grain and hay and are turned out in our rolling pastures either with a carefully selected group or privately per the owner's preference. Our caring staff lives on the property and pays expert attention to detail regarding the care of each and every horse, and are willing to meet your individual needs. Pricing is as follows:
~Full Care with Group Turnout: $700
~Full Care with Private Turnout: $800
Newtown, Bucks County, PA Location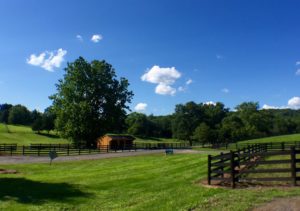 36+ Acres of beautiful pastures and sweet serenity awaits your horse in Newtown, Bucks County. This location offers Spacious Stalls, 2 Indoor Rings, 2 HUGE Outdoor Rings, Cross County Fields, 4 Washstalls, New Fencing with electric, and custom-built tack storage lockers that are available to all boarders. Family, friends, and guests can also enjoy our large viewing room which offers heat and air-condtioning while over looking both our indoor riding arenas. Horses have the options of private, semi-private, and group turnouts in either dry lots or multiple acre pastures of lush grass. This facility offers all the amenities of a top notch show facility, yet still maintaining the feel of a nice, quiet, private barn.
~Training Board: $1,400
~Full Care Board: $800
~Retirement Board: $600
~Sales Board: Price varies depending on clients/horse's needs